PRODUCT INFORMATION
SHIPPING & DELIVERY
WARRANTY
CUSTOMER REVIEWS
PRODUCT INFORMATION
Velocifero Mad Air Electric Scooter
Introducing the Velocifero Mad Air E-Scooter - Your Ticket to Effortless Outdoor Excitement!
Are you ready to revolutionize your outdoor adventures and leisurely rides with the powerful and stylish Velocifero Mad Air E-Scooter? Say goodbye to the restrictions of traditional modes of transportation and embrace the freedom of this sleek and efficient electric scooter that is designed for your outdoor escapades.
Unleash the Power with a 350W Motor: The heart of the Velocifero Mad Air is its high-performance 350-watt motor. This robust power plant effortlessly propels you through open spaces, conquering inclines with ease, and providing a thrilling experience as you explore the great outdoors.
Long-Lasting 36V Battery: Worried about running out of power during your outdoor journeys? Fret not! The Velocifero Mad Air comes equipped with a reliable and long-lasting 36V battery. With this impressive power source, you can cover substantial distances on a single charge, ensuring your outdoor experiences are filled with uninterrupted fun. Plus, the battery is conveniently rechargeable, making it a cost-effective and eco-friendly choice for your adventures.
Sleek, Stylish, and Comfortable Design: The Velocifero Mad Air is not only a powerhouse of performance but also a head-turner when it comes to design. Its modern and sleek aesthetics will make you the envy of your outdoor companions. Crafted with attention to detail, this e-scooter combines a robust frame with comfortable ergonomics, ensuring a smooth and enjoyable ride every time.
Safety First: Your safety is our priority. The Velocifero Mad Air features powerful LED headlights and taillights to keep you visible, ensuring your safety during nighttime rides in the great outdoors. Additionally, its responsive brakes provide you with the control you need to navigate your surroundings with confidence.
Foldable and Portable: Convenience is key, and the Velocifero Mad Air knows it! With its foldable design, you can easily transport it to your favorite outdoor locations, making it an ideal companion for your adventures.
Join the E-Scooter Revolution: Experience the freedom and excitement of electric outdoor mobility with the Velocifero Mad Air. Whether you're an outdoor enthusiast looking for a convenient and eco-friendly way to explore nature, this e-scooter has you covered.
Don't miss out on the opportunity to own the Velocifero Mad Air E-Scooter. Embrace the future of outdoor adventures and make every journey in the great outdoors a thrilling experience. Order yours today and discover the joy of effortless outdoor excitement!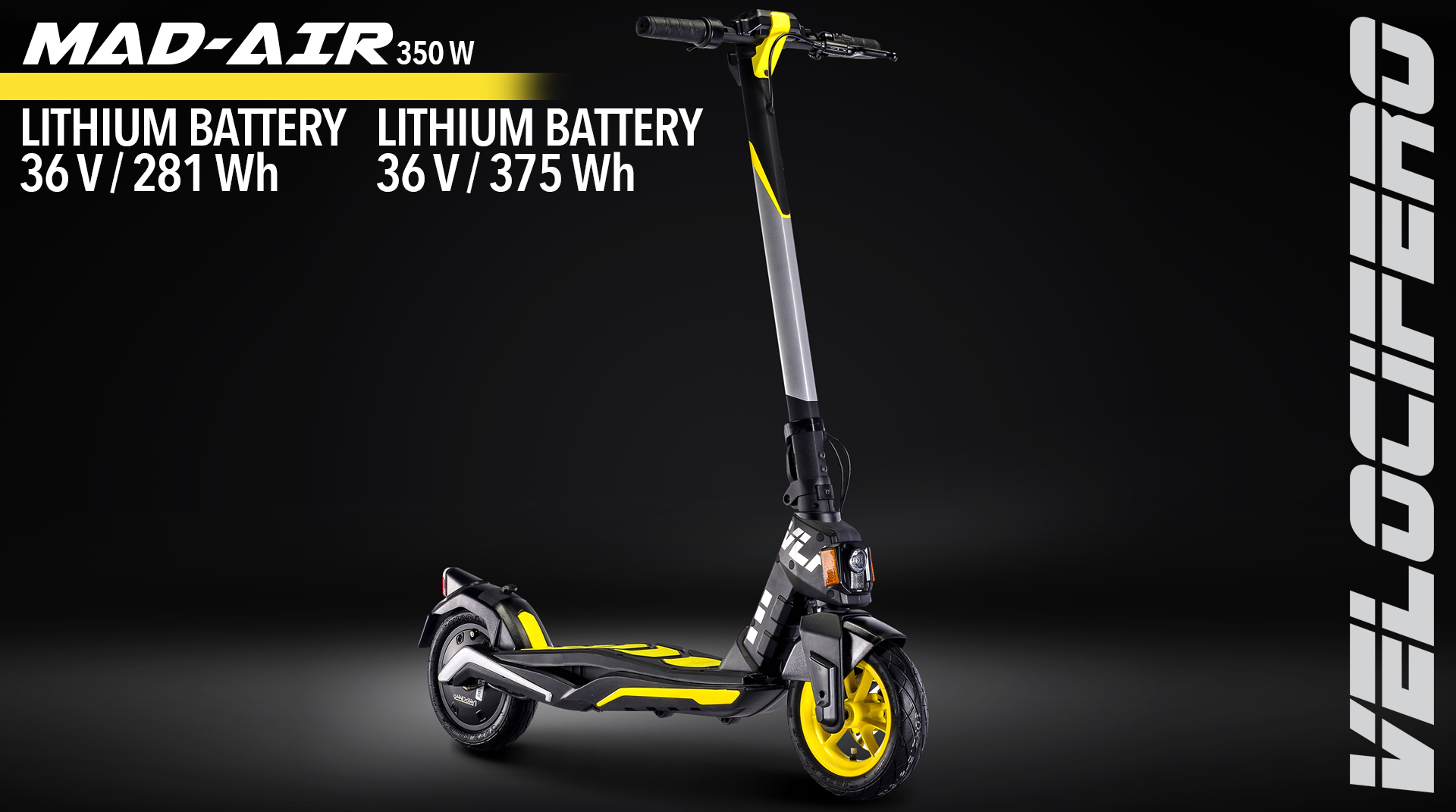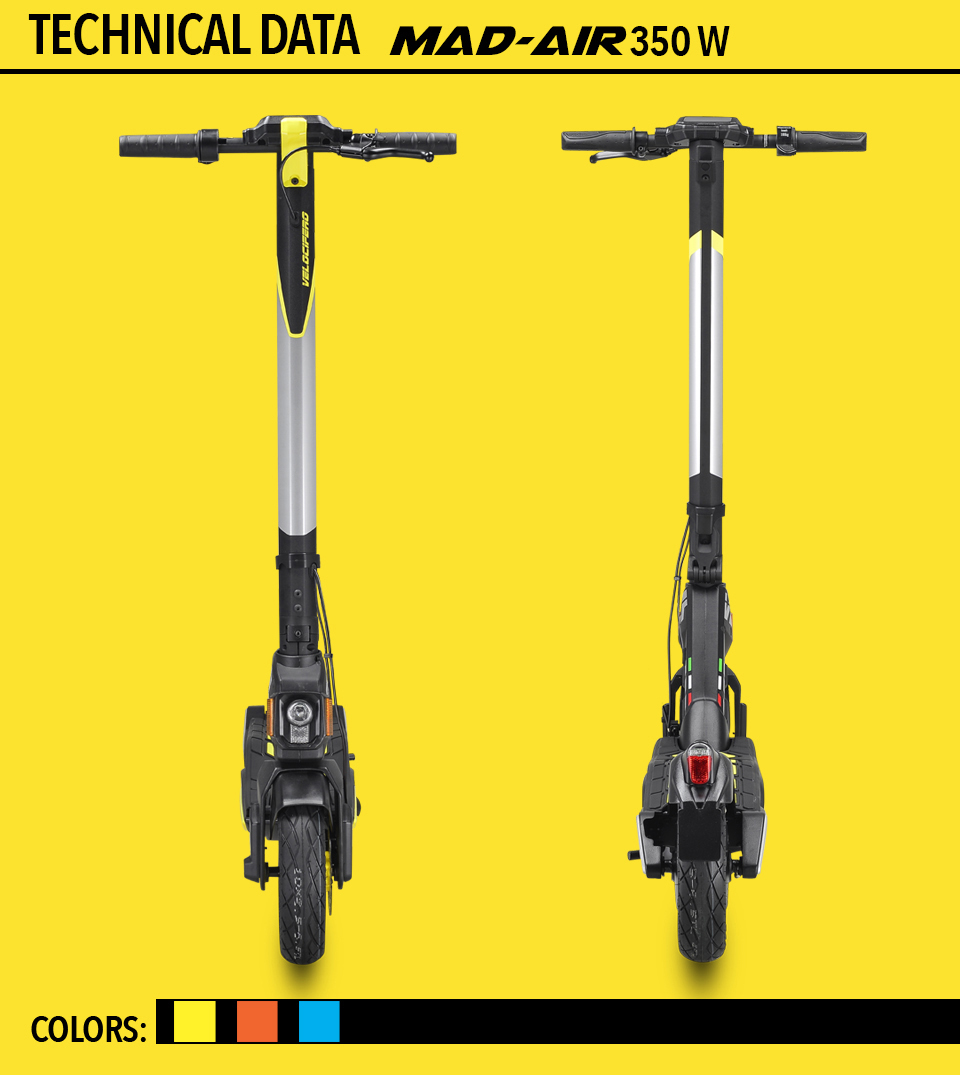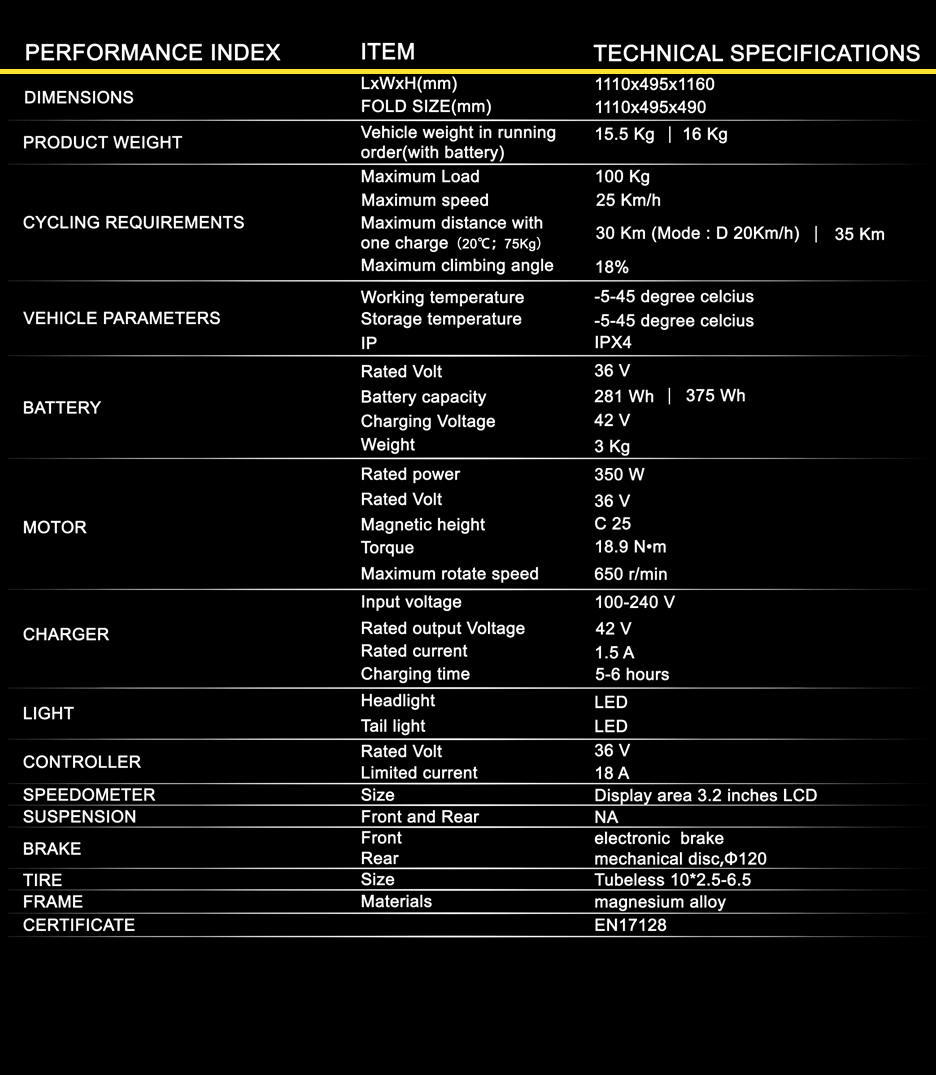 SHIPPING & DELIVERY
On acceptance of orders, We will fully quality check the item being sent to you. Beyond PEV will make every effort to process within the stated time frame. Unfortunately, sometimes unforeseeable events such as severe weather, crisis, and many others may affect this.
We aim to dispatch the majority of orders the same day, our dispatch & delivery timescales are detailed on specific product pages. Please note that couriers can experience delays or backlogs, Beyond PEV cannot be held liable for such shipping delays.
To ensure the security of purchases, Beyond PEV may need to contact customers to validate orders, which may cause delays. 
We offer free domestic shipping (Within U.K) for Orders over £100.
Countries That We Ship To
We ship within the UK & most countries in the EU. Please note that due to Brexit, Orders being shipped to Europe may be subject to customs duties & Tax.
See our full Shipping Policy Here
WARRANTY
All of our Products come with a Full UK Warranty, see our Warranty Section for full details.