PRODUCT INFORMATION
PRODUCT SPECIFICATION
WARRANTY
CUSTOMER REVIEWS
PRODUCT INFORMATION
EMOVE Roadster Electric Scooter
Faster Take-off Than the Boeing 747
Currently holding the record for the world's fastest electric scooter, this powerhouse boasts an astonishing 15,456W motor power coupled with dual 80A sinewave controllers. One standout feature is its rapid acceleration, going from a standstill to 60 mph in just 10 seconds, surpassing the Boeing 747's 14-second benchmark. The Roadster is not just about speed; it's engineered for endurance. With a massive 84V 40Ah copper-nickel-infused Samsung battery, comprised of 21,700 cells and backed by a robust 180A BMS, riders can confidently venture up to 74 miles on a single charge, cruising at a comfortable speed of 25 mph. This combination ensures that even the most distant destinations are within reach.
0 to 60 mph in 10s, surpasses Boeing 747's 14s benchmark.
Dual motors with a maximum unlocked output of 15,456W.
Effortless acceleration to a top speed of 80 mph.
80 amps per controller
7000W per motor
PRODUCT SPECIFICATION
Technical Specifications
Performance specifications, specifically top speed and range, are VORO estimated values based on multiple linear regression and often differ from manufacturer's projected performance. Range, top speed and hill climbing ability will vary depending upon rider size, riding style, and riding environment (terrain, weather conditions, incline, etc).
Top Speed: 80 mph
Tire Type: 11" x 3.5" pneumatic 90/60-6.5 tubeless tire with self-healing gel
Range: 74 Miles @ 25mph
Charge Time: 5.7 hours (With Included Fast Charger)
Brakes: Magura MT5
Signal Lights: Yes
Hill Climb Angle: 50 Deg
Battery: 84V 40Ah Samsung battery 50S 21700 cells 180A BMS Copper nickel infused
Water Rating: IPX5
Max Load* 500 lbs
Motor: 1000W Out of the Box
15,456W Unlocked
Controller: 84V 80A sine wave controllers (2)
Headlights & Brake Lights: Yes
Item Weight: 139 lbs
Throttle: Thumb Throttle
Materials: 9 Layer T300 Carbon Fiber
Display: 3.5" VoroMotors TFT
Deck Lights: Yes
Dimensions: 56.2" x 27.4" x 49.6"
WARRANTY
12 Months UK Warranty on all Talaria Products.
For full terms of the warranty follow the link here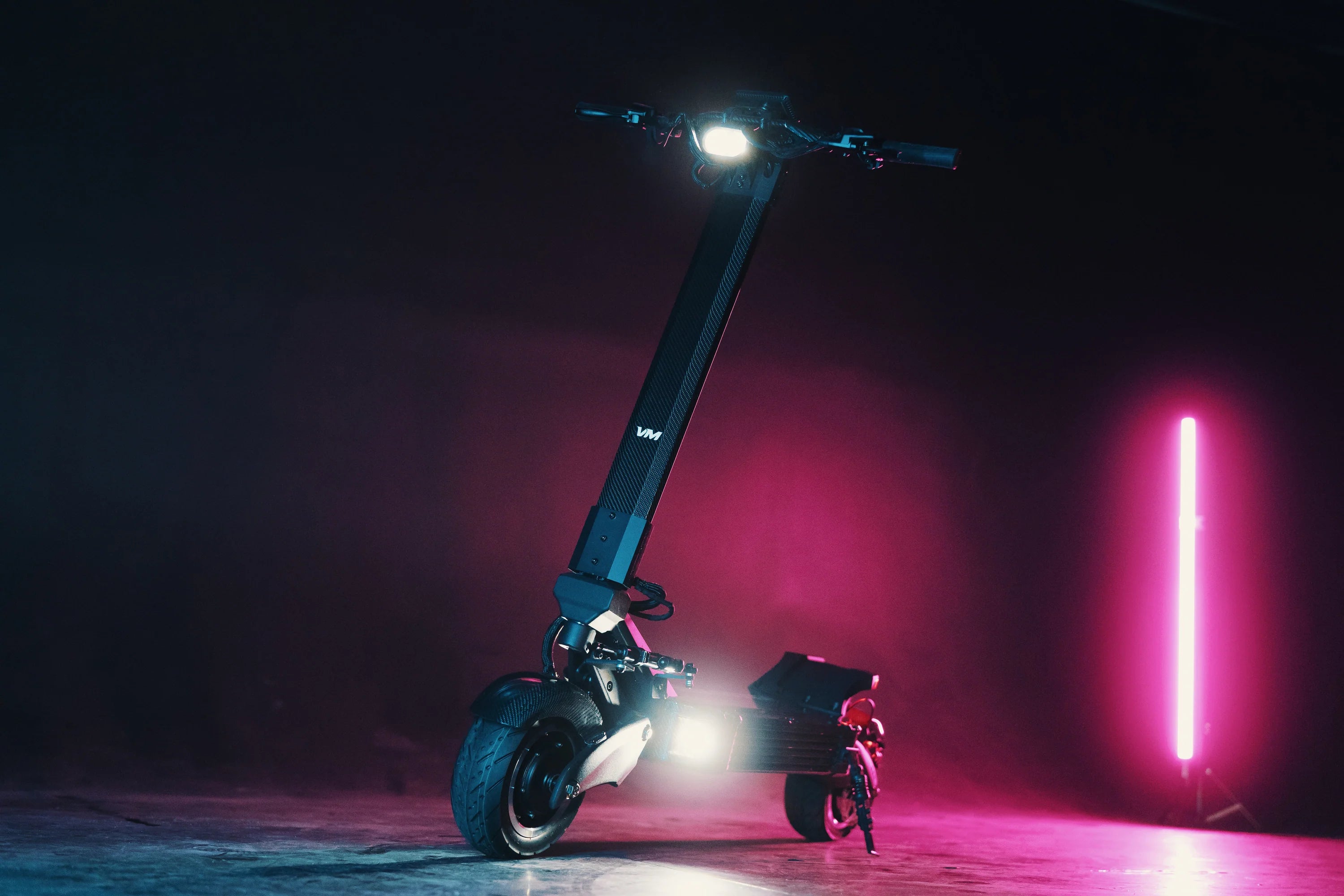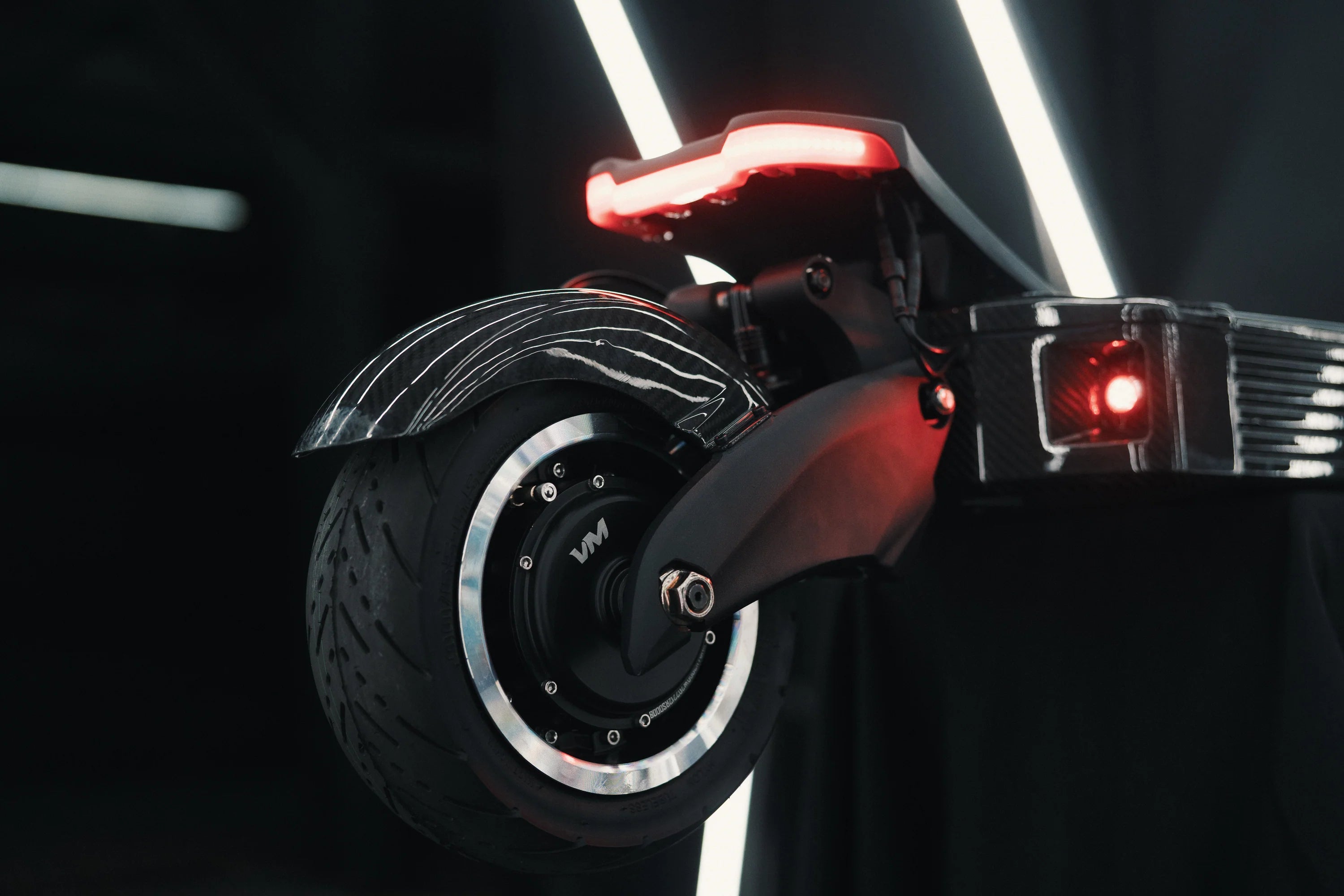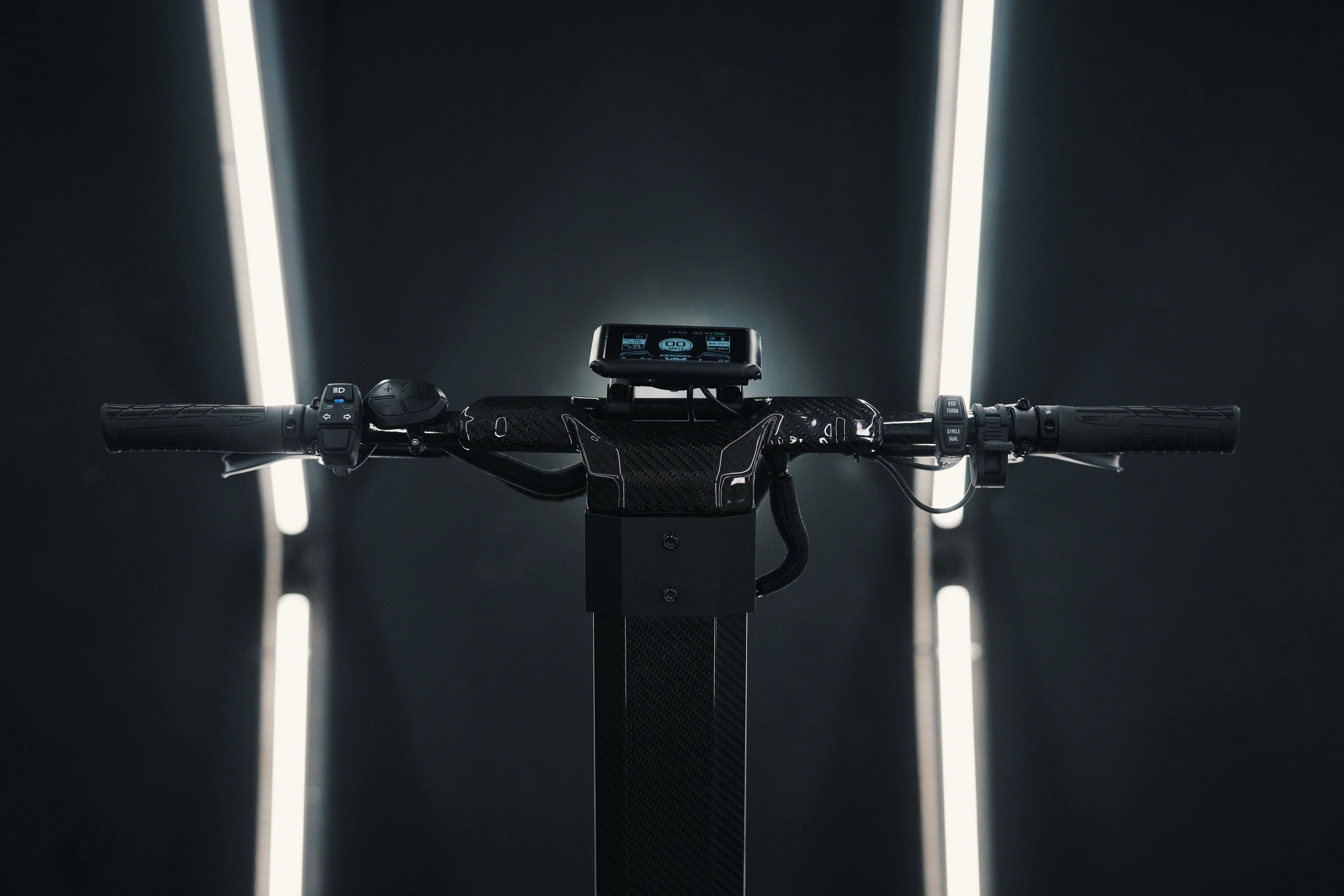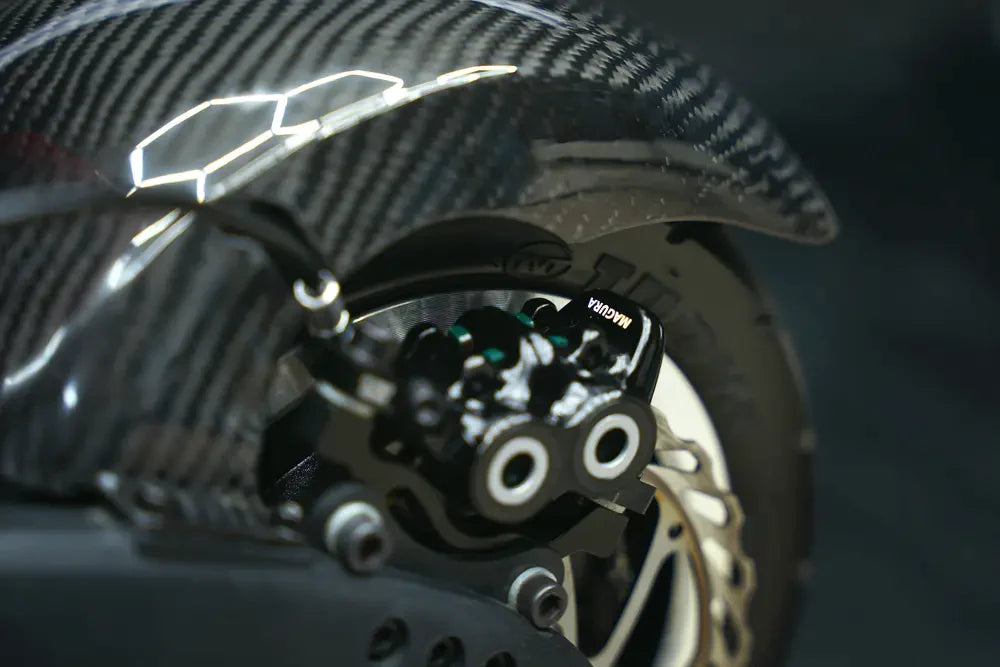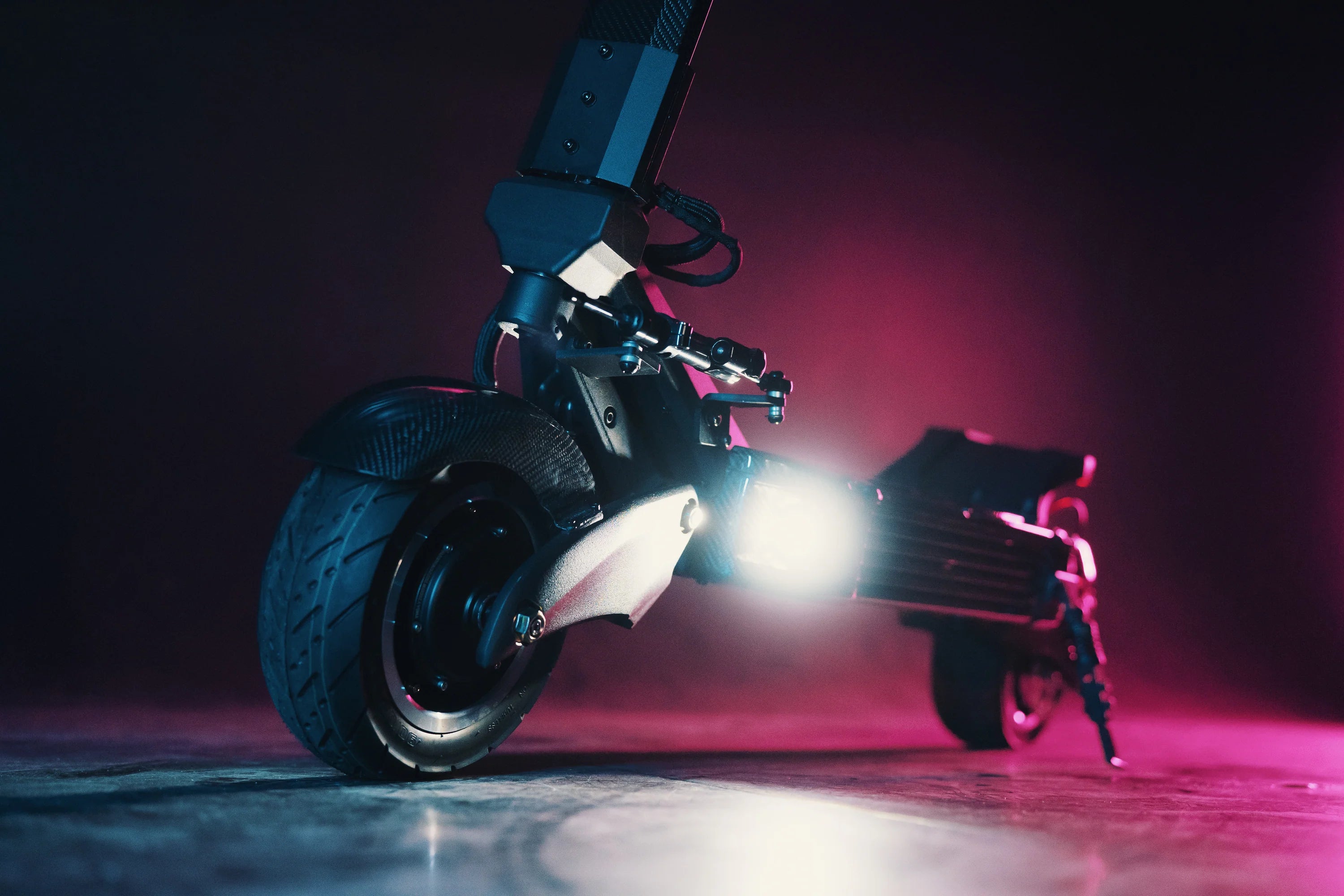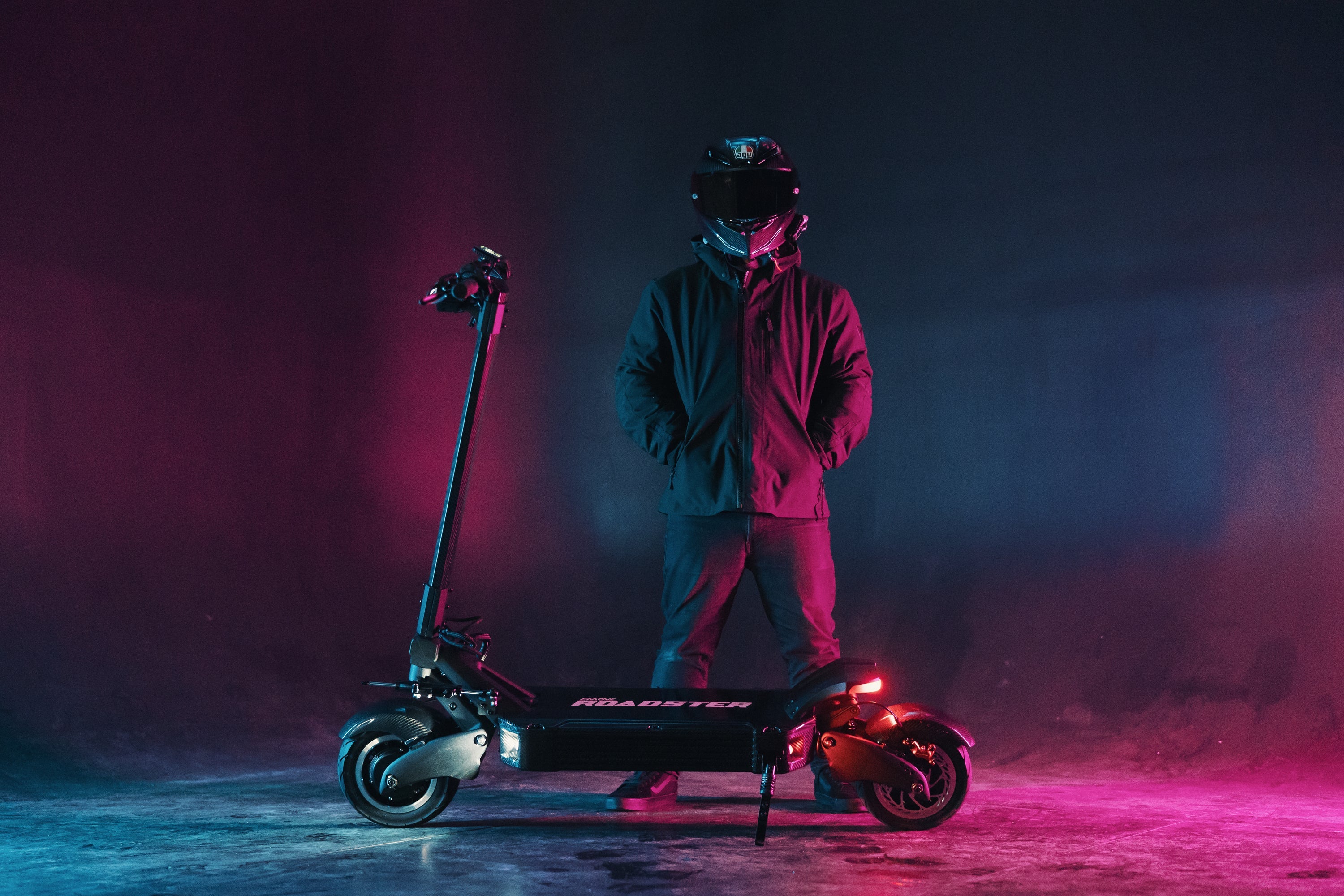 Secure Your Spot Amongst the Elite
After years of dedication, the EMOVE Roadster has been meticulously crafted with unwavering passion and precision. VoroMotors was inspired to create not just an electric scooter, but a masterpiece that stands out in a crowd, resonating with both seasoned riders and newcomers alike.

For a limited time, we're making this elite ride available to everyone, not just our existing customers. It's our way of expressing gratitude to the entire PEV community for their continuous support and enthusiasm. But remember, with exclusivity comes scarcity. The question isn't if you want it, but if you're quick enough to own it.

Secure your EMOVE Roadster today!