Should you buy the NAVEE S65 E-Scooter?
Posted by PETER HARVEY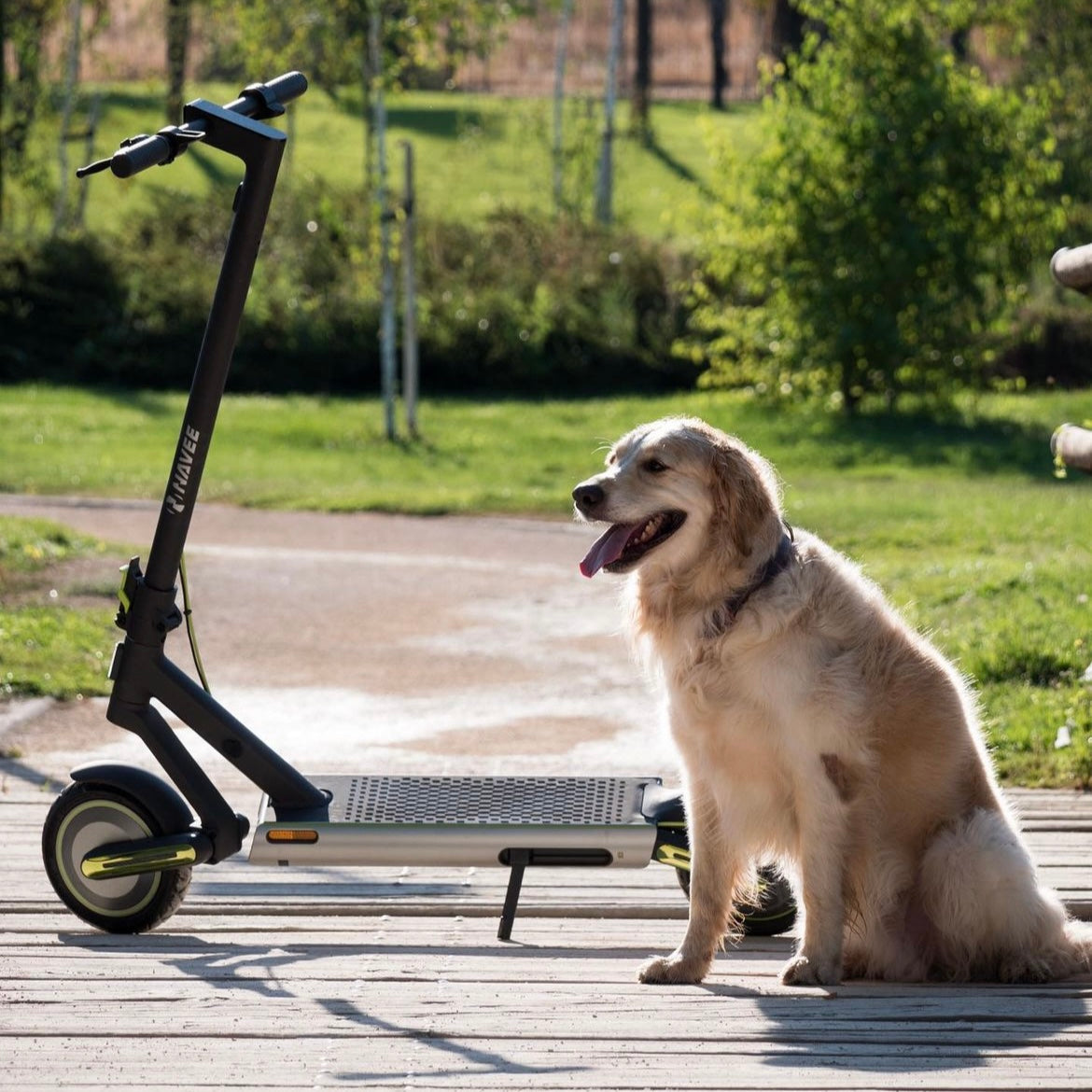 If you're in the market for a new e-scooter, you should definitely consider the NAVEE S65. This sleek and powerful scooter is perfect for for cruising in style.
One of the standout features of the NAVEE S65 is its impressive range. With a top speed of 20 mph and a range of up to 65 miles on a single charge, you can easily travel longer distances without worrying about running out of juice. This makes it a great option for riders who need long range, speed and efficiency.
In terms of design, the NAVEE S65 is sleek and modern. Its compact size and lightweight frame make it easy to carry and store, while its large wheels and suspension system provide a smooth and comfortable ride. Plus, its LED headlights and taillights make it easy to see and be seen at night, ensuring your safety on the road.
Another impressive feature of the NAVEE S65 is its durability. Its sturdy frame and high-quality components make it able to withstand the rigors of daily use, so you can count on it to last for years to come. Plus, its eco-friendly electric motor means you can enjoy all the benefits of a scooter without contributing to pollution or carbon emissions.
In terms of performance, the NAVEE S65 delivers. Its powerful motor and responsive controls make it easy to maneuver and navigate in tight spaces, while its responsive brakes and sturdy construction provide a stable and safe ride. Plus, its built-in GPS tracking system means you can always keep an eye on your scooter and know exactly where it is at all times.
Overall, the NAVEE S65 is a top-quality e-scooter that offers the perfect combination of performance, durability, and convenience. Whether you're a commuter, a student, or just someone who loves to explore the city on two wheels, the NAVEE S65 is definitely worth considering.
Beyond PEV supply E-Scooters to Consumers and Retailers in the U.K. & EU.
In the UK Electric Scooters are not to be used on public roads, Cycle lanes or footpaths. It is the Customers complete responsibility to ensure that their E Scooter is used in accordance with all local and country laws.
The customer when purchasing through BeyondPEV.com (Mobocom Ltd) accepts and assumes all risk and liability associated to the use of an E-Scooter and/or any other products purchased from BeyondPEV.com
Collection 2019
Sale 70% Off
Third slide