Rules on E-Scooters are set to ease within 12 months
Posted by PETER HARVEY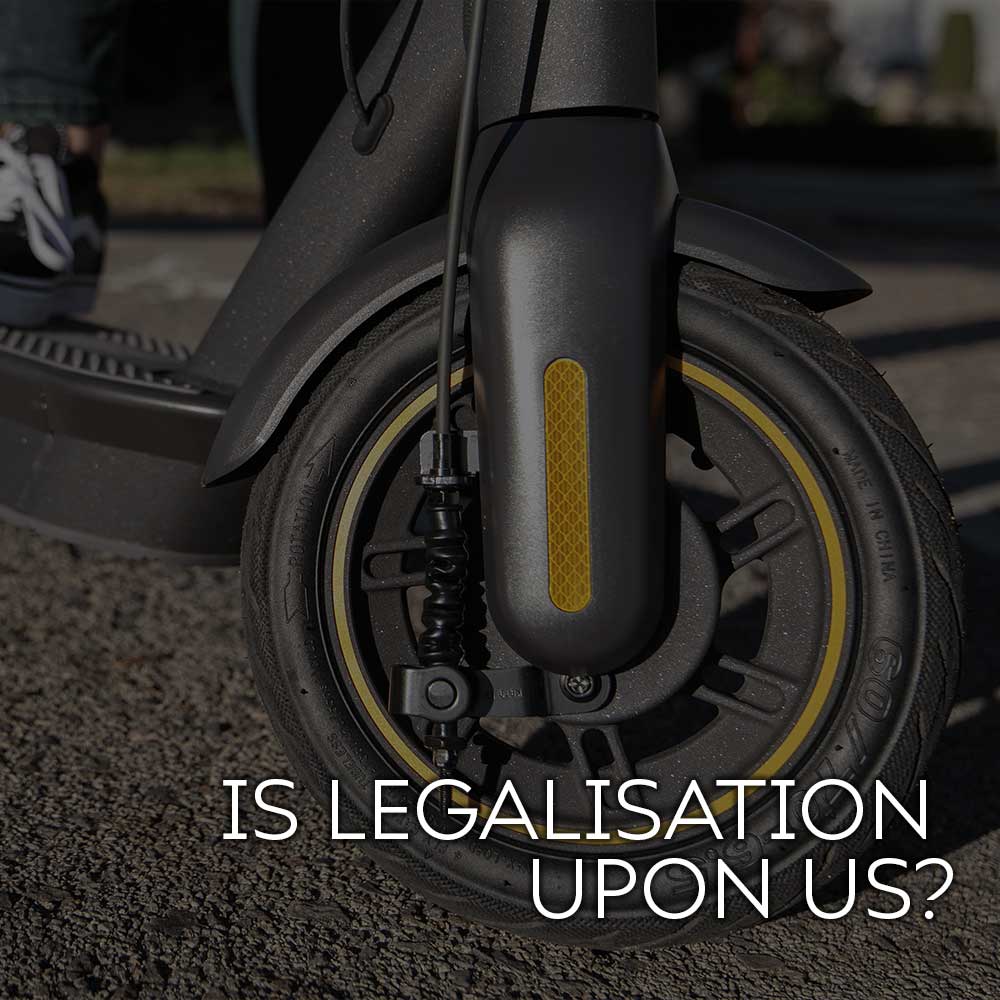 Electric Scooters could be legalised for use on UK Roads within 12 Months, a Government Source has told The Sunday Mirror 'legalisation is definitely going to happen by next year. No question'.
This comes after E-Scooters have surged in popularity and have become a common sight in Towns & Cities.
E-scooters are likely to have the same rules as e-bikes and conventional bicycles. Riders would have to use roads and cycle paths plus lights after dark. They would also be limited to 15.5mph, although particulars of this are still up for debate.
The Department of Transport have stated that the trial was due to continue to the end of next March and that 'Safety will always be our top priority.'
The Centre for London published a report on 23rd September 2021 calling on the government to legalise private and shared e-scooters alongside a comprehensive package of measures to ensure their rollout is safe, affordable, and accessible to all.
The report by Centre for London, looks at how micro-mobility vehicles such as e-scooters and e-bikes could help to reduce car use, cut carbon emissions, and improve air quality in the capital. It finds that:
Two thirds of car trips in London could be made by micro-mobility vehicles in 20 minutes or less, with most of these trips taking place in outer London where there are fewer public transport options.
Micro-mobility vehicles emit between 34 and 90 per cent (shared e-scooter vs private bike) fewer carbon emissions than private cars, and do not produce harmful pollutants at the point of use.
Currently In the UK Electric Scooters are not to be used on public roads, Cycle lanes or footpaths, only Private Land with the Owner's permission.
Beyond PEV work with multiple mainstream Manufacturers ensuring that all products are fully certified and safe to use. Whilst all of our products are able to be made compliant to speed regulations once legislation is in place, the majority of our products will already fit into the proposed regulations.
Have you thought about making the shift to a Greener, Lighter and Eco Friendly mode of transport? Let us know your thoughts!
Reviews (1 comment)
Collection 2019
Sale 70% Off
Third slide