PRODUCT INFORMATION
SHIPPING & DELIVERY
WARRANTY
CUSTOMER REVIEWS
PRODUCT INFORMATION
Velocifero Baby-Jump Electric Motorbike
Ex-Display (0 Miles - As New)
Introducing the Velocifero Baby-Jump Kids Electric Motorbike – where fun and adventure meet in the most adorable way! Watch as your little tykes embark on an exciting journey of joy and imagination with their very own electric motorbike.

Designed for mini speedsters aged 4 to 10 (with parental supervision), the Baby-Jump is the perfect introduction to the world of electric rides. With its peppy 21.6v Battery and a zippy 150w Motor, this pint-sized motorbike brings endless smiles and laughter to their faces.

Get ready to witness pure delight as they cruise around the yard or park at a maximum speed of 16km. It's the perfect balance of thrill and safety, ensuring they have a blast while you keep a watchful eye.

With the Velocifero Baby-Jump, your kids will be the coolest little roadsters on the block! Its cute and compact design will win hearts, and its vibrant colors will light up their world as they zoom around with pride.

Safety is our top priority! The Baby-Jump comes with easy-to-use controls and a stable build, making it a reliable companion for their imaginative adventures. So, parents, sit back and enjoy the spectacle of pure childhood fun!

It's more than just a motorbike – it's a magical ride that fuels their imagination and encourages active play. The Baby-Jump inspires outdoor exploration and playtime, nurturing a love for adventure from a young age.

As they zip around like little daredevils, you can capture those precious moments that will become cherished memories for years to come. The Velocifero Baby-Jump Kids Electric Motorbike creates the kind of childhood magic that stays with them forever.

So, gear up, rev those tiny engines, and let the fun begin with the Velocifero Baby-Jump. It's not just a motorbike; it's an invitation to a world of boundless laughter, joy, and endless adventures for your little champions.

Note: Safety is a must! Always ensure your kids wear appropriate protective gear and ride under parental supervision with the Velocifero Baby-Jump Kids Electric Motorbike. Let the tiny wheels of fun spin!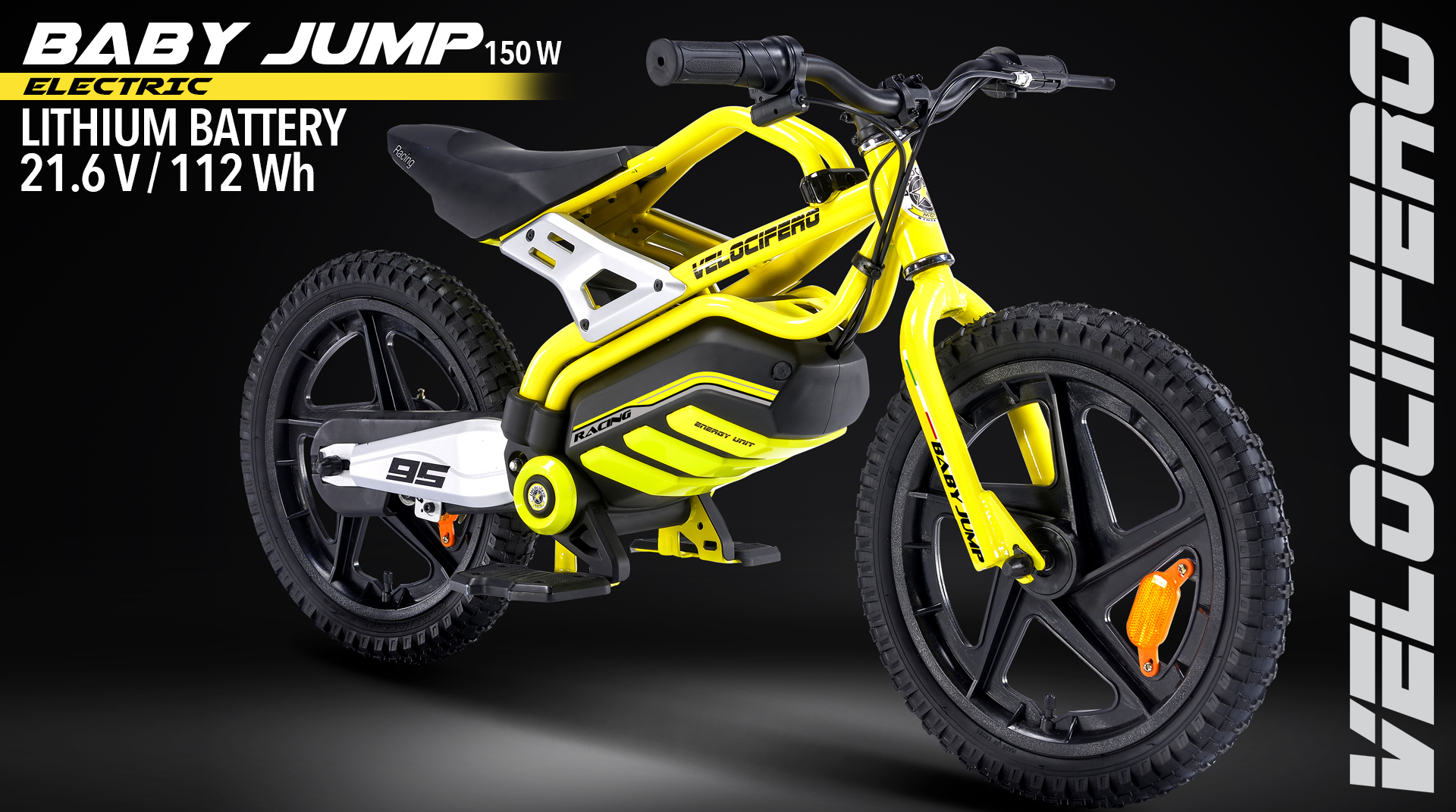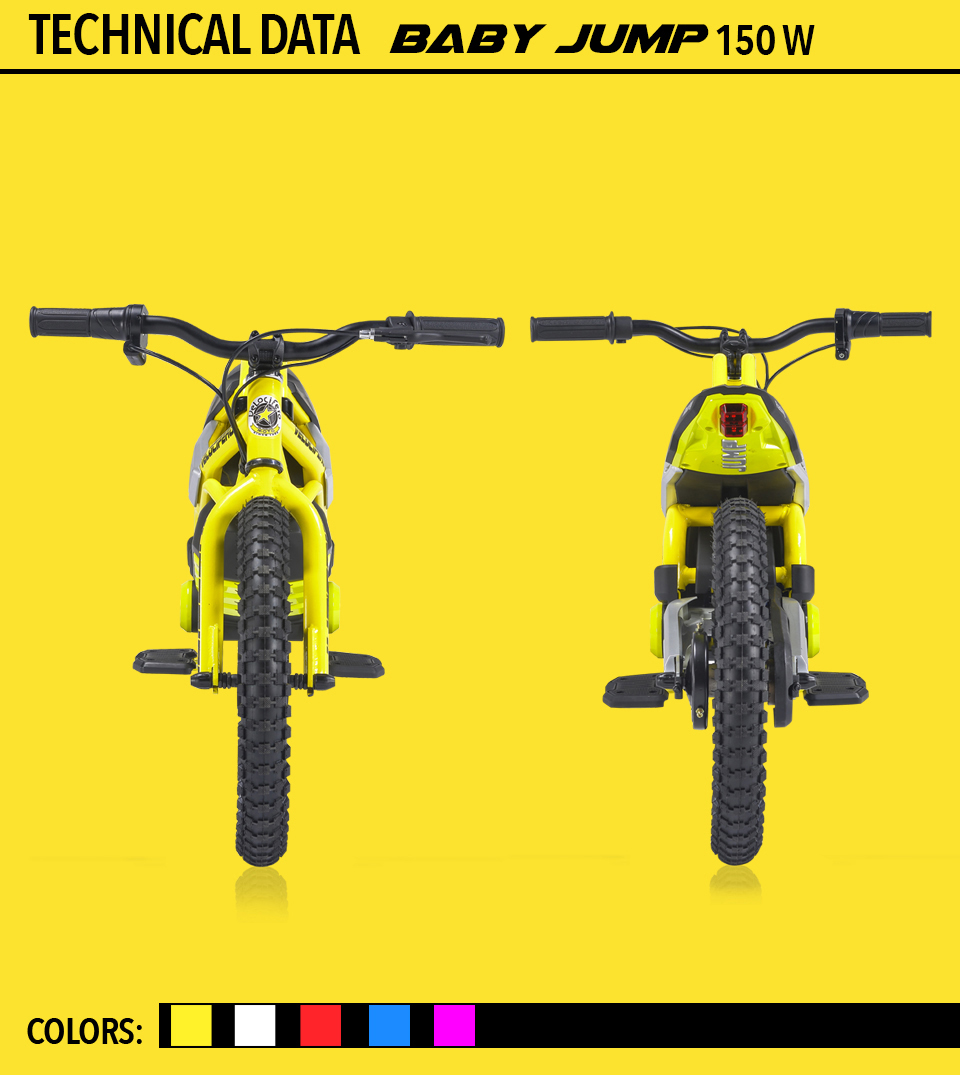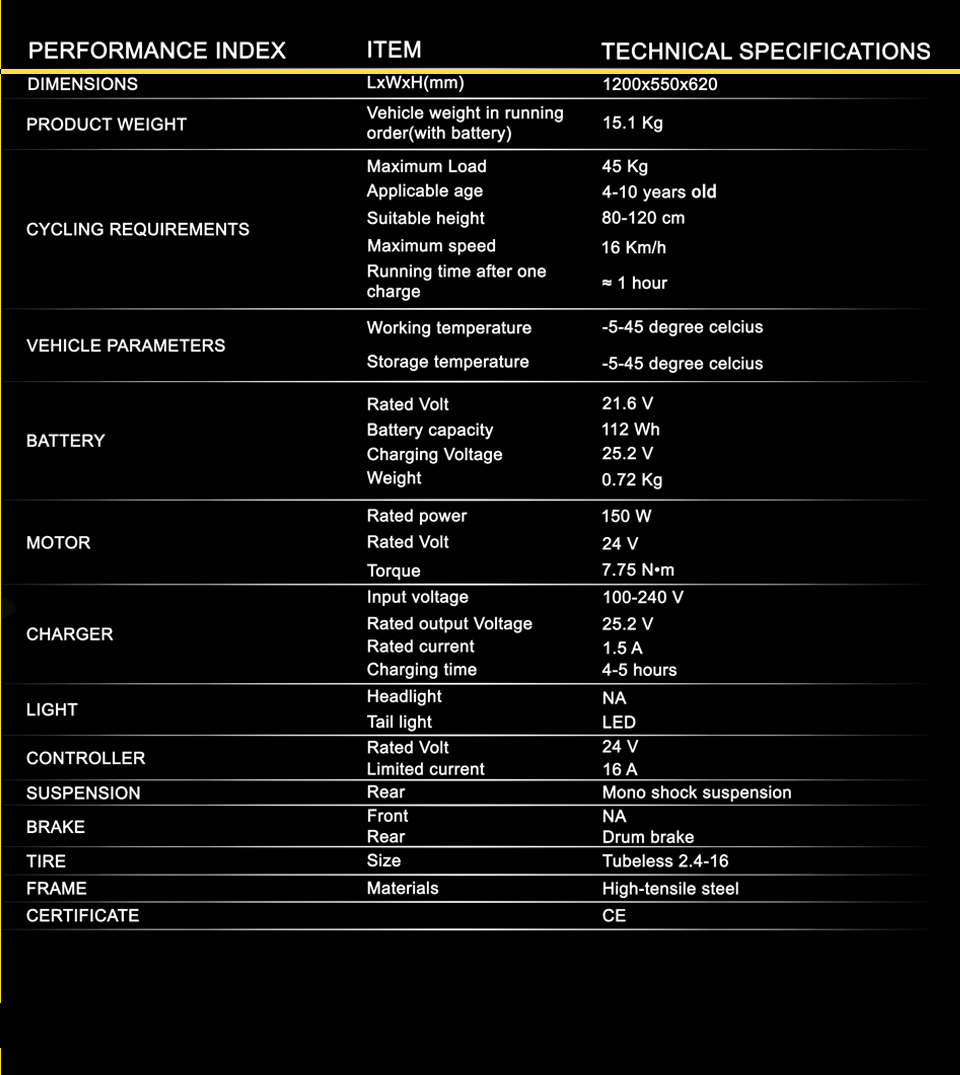 SHIPPING & DELIVERY
On acceptance of orders, We will fully quality check the item being sent to you. Beyond PEV will make every effort to process within the stated time frame. Unfortunately, sometimes unforeseeable events such as severe weather, crisis, and many others may affect this.
We aim to dispatch the majority of orders the same day, our dispatch & delivery timescales are detailed on specific product pages. Please note that couriers can experience delays or backlogs, Beyond PEV cannot be held liable for such shipping delays.
To ensure the security of purchases, Beyond PEV may need to contact customers to validate orders, which may cause delays. 
We offer free domestic shipping (Within U.K) for Orders over £100.
Countries That We Ship To
We ship within the UK & most countries in the EU. Please note that due to Brexit, Orders being shipped to Europe may be subject to customs duties & Tax.
See our full Shipping Policy Here
WARRANTY
All of our Products come with a Full UK Warranty, see our Warranty Section for full details.