PRODUCT INFORMATION
SHIPPING & DELIVERY
WARRANTY
CUSTOMER REVIEWS
PRODUCT INFORMATION
Velocifero 12-10 Electric Motorbike
ntroducing the Velocifero 12-10 Kids Off-Road Electric Motorbike – Unleash the Thrill!
Are you ready to take your child's outdoor adventures to the next level? Look no further than the Velocifero 12-10, the ultimate off-road electric motorbike designed especially for kids aged 4 to 8 years. With its powerful 1000W motor and a robust 60V battery, the Velocifero 12-10 is a game-changer in the world of youth outdoor fun.
Unleash the Power:
The heart of the Velocifero 12-10 is its mighty 1000W motor. This high-torque powerhouse ensures your little rider experiences the thrill of off-road adventures like never before. Whether they're tackling dirt trails, grassy fields, or gravel paths, this motorbike is up for the challenge, making each ride an exhilarating experience.
Long-Lasting Adventures:
With the Velocifero 12-10's impressive 60V battery, your child can explore the great outdoors for hours on end. Say goodbye to constant recharging, as this battery provides ample riding time, allowing your young adventurer to stay on the move, exploring new horizons and enjoying the fresh air.
Safety First:
Safety is our top priority, which is why the Velocifero 10-10 is equipped with essential features to keep your child secure. The motorbike comes with sturdy, knobby off-road tires for enhanced stability and grip. It also boasts front and rear disc brakes, ensuring reliable stopping power in all conditions.
Designed for Kids:
The Velocifero 12-10 is ergonomically designed to suit young riders perfectly. The adjustable handlebars and comfortable padded seat make it easy for children to find their ideal riding position. Its lightweight yet robust frame allows for easy maneuvering and control, even for beginners.
Limitless Adventures:
The fun doesn't end when the sun sets. The Velocifero 12-10 features powerful LED headlights, illuminating the path ahead and extending playtime into the evening hours. Your little one can explore the twilight with confidence and excitement.
Age-Appropriate Speeds:
Worried about speed? Don't be. The Velocifero 12-10 offers adjustable speed settings, allowing you to tailor the motorbike's performance to your child's skill level. It grows with them, ensuring years of thrilling adventures.
Quality Assurance:
We understand that durability is essential when it comes to kids' gear. Rest assured, the Velocifero 12-10 is built to last, featuring high-quality components that can withstand the rigors of off-road fun.
Invest in your child's happiness and outdoor exploration with the Velocifero 12-10 Kids Off-Road Electric Motorbike. This exciting ride-on is more than just a toy; it's a gateway to adventure, independence, and unforgettable memories.
Order your Velocifero 12-10 today and let the journey begin! Watch your child's face light up as they embark on thrilling off-road escapades with the Velocifero 12-10 – the perfect blend of power, safety, and fun.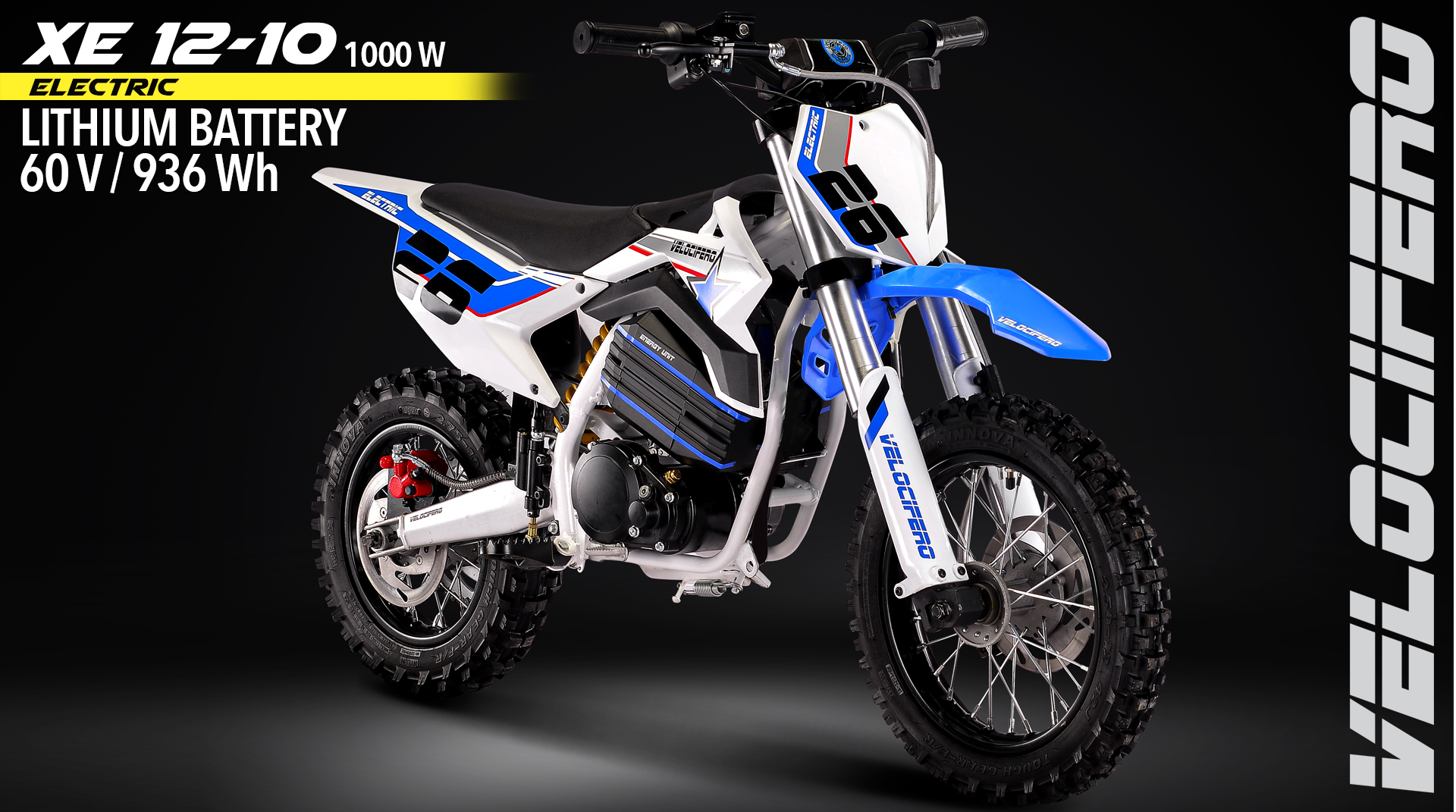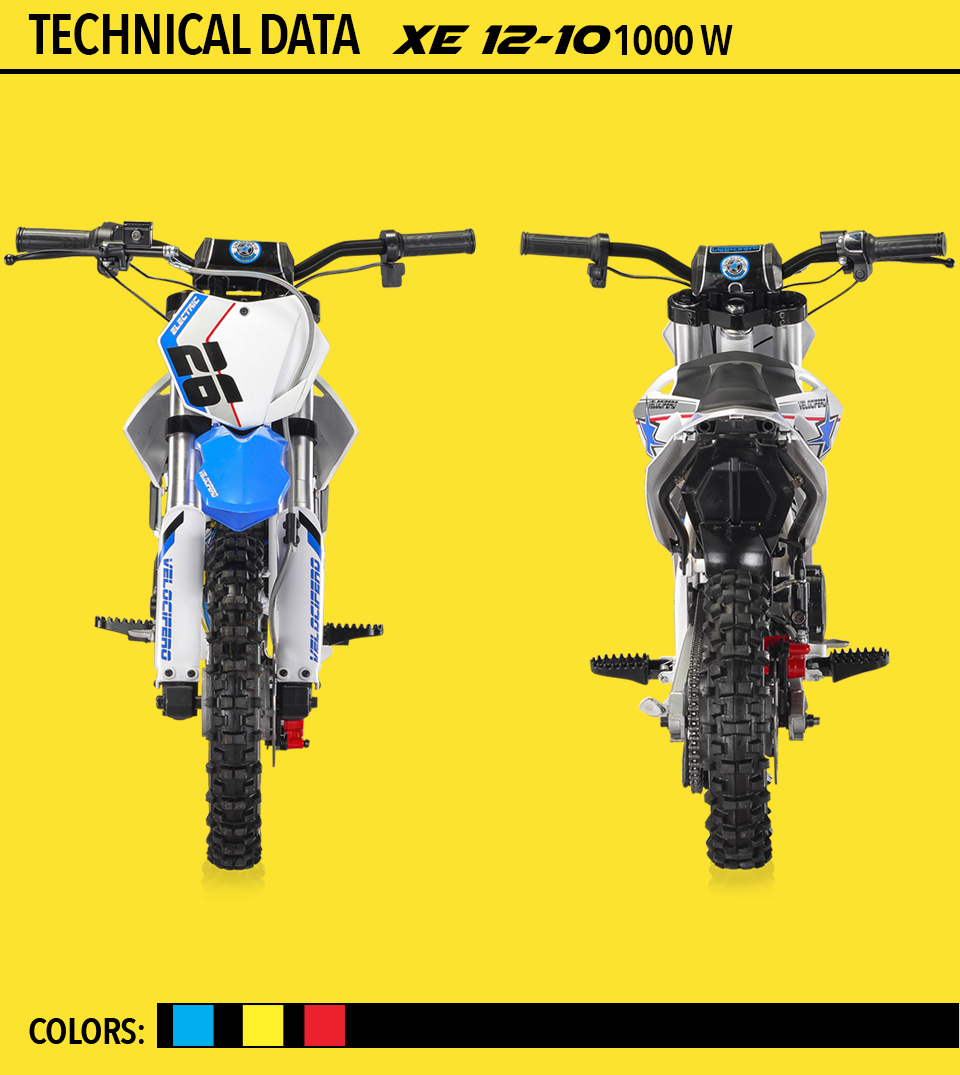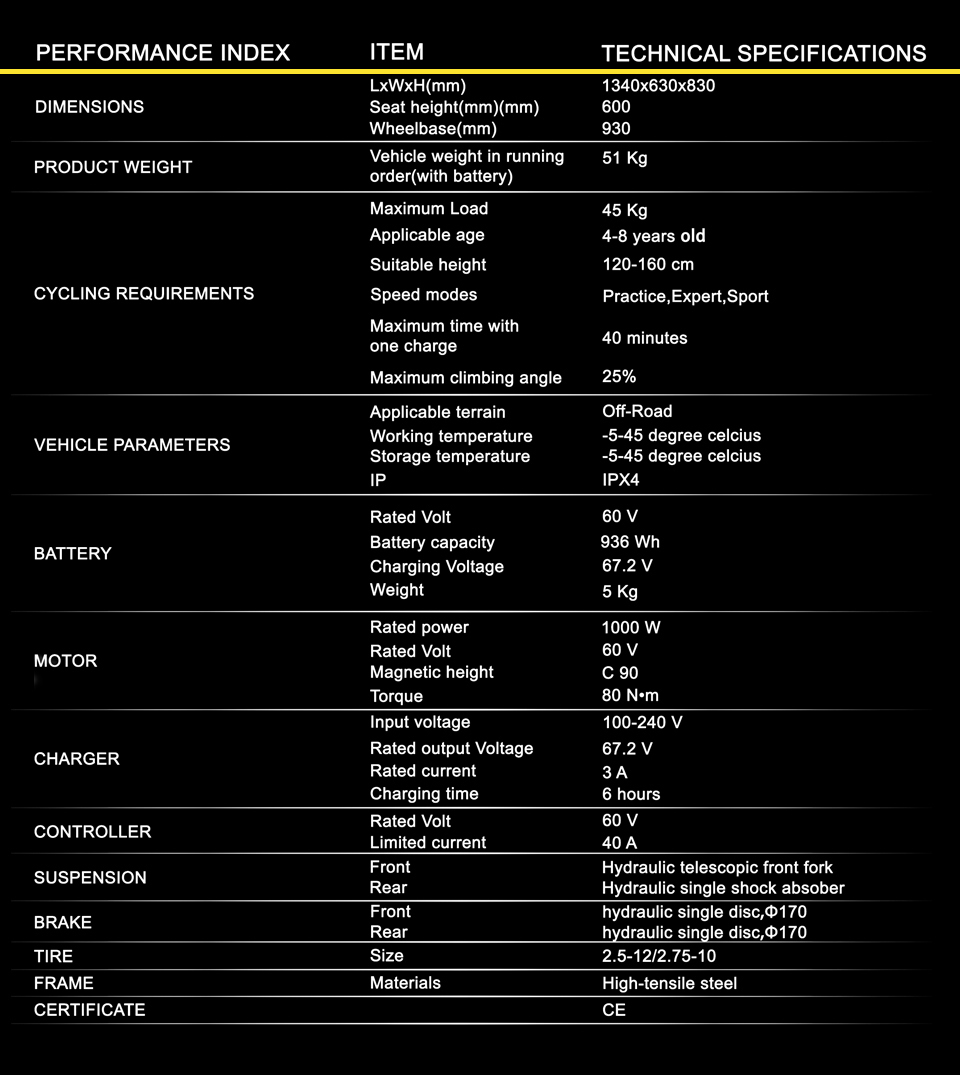 SHIPPING & DELIVERY
On acceptance of orders, We will fully quality check the item being sent to you. Beyond PEV will make every effort to process within the stated time frame. Unfortunately, sometimes unforeseeable events such as severe weather, crisis, and many others may affect this.
We aim to dispatch the majority of orders the same day, our dispatch & delivery timescales are detailed on specific product pages. Please note that couriers can experience delays or backlogs, Beyond PEV cannot be held liable for such shipping delays.
To ensure the security of purchases, Beyond PEV may need to contact customers to validate orders, which may cause delays. 
We offer free domestic shipping (Within U.K) for Orders over £100.
Countries That We Ship To
We ship within the UK & most countries in the EU. Please note that due to Brexit, Orders being shipped to Europe may be subject to customs duties & Tax.
See our full Shipping Policy Here
WARRANTY
All of our Products come with a Full UK Warranty, see our Warranty Section for full details.