PRODUCT INFORMATION
SHIPPING & DELIVERY
WARRANTY
CUSTOMER REVIEWS
PRODUCT INFORMATION
Velocifero Rookie Electric Balance Bike
Introducing the Velocifero Rookie Kids Electric Balance Bike – the coolest ride for your little speedsters to ignite their adventurous spirits! Get ready to witness the joy and excitement as they zoom around the neighborhood, feeling like mini road warriors!

Designed with young daredevils in mind, the Velocifero Rookie is the perfect blend of safety and fun. With its zippy 25.2v Battery and a peppy 150w Motor, this electric balance bike provides just the right amount of oomph to set their hearts racing without compromising on safety.

Suitable for ages 4 to 10 (with parental supervision), the Rookie lets your little champs take charge of their thrilling escapades. Watch as they build confidence and balance, all while discovering the joys of independent riding.

With a maximum speed of 20km, the Rookie ensures that the excitement stays within safe boundaries. So, parents, rest easy knowing your little adventurers are having a blast while you keep a watchful eye.

Crafted to impress, the Velocifero Rookie boasts eye-catching colors and sleek design elements that will make your child the envy of the block. Let them roll in style as they cruise along like pro riders on their very own electric balance bike.

It's not just a bike; it's a gateway to boundless imagination and outdoor play. The Velocifero Rookie encourages kids to explore the world around them, fostering a love for the great outdoors and active playtime.

As they ride into the world of fun and excitement, you can have peace of mind knowing that the Rookie is built with their safety in mind. The balance bike's intuitive controls and sturdy construction make it a reliable companion for countless adventures to come.

So, gear up, let the fun begin, and watch your little ones ride like champions on the Velocifero Rookie Kids Electric Balance Bike. With the Rookie by their side, their childhood memories will be filled with laughter, joy, and the thrill of the ride.

Note: Safety first! Always ensure your kids wear appropriate protective gear and ride under parental supervision with the Velocifero Rookie Kids Electric Balance Bike. Let the adventure roll!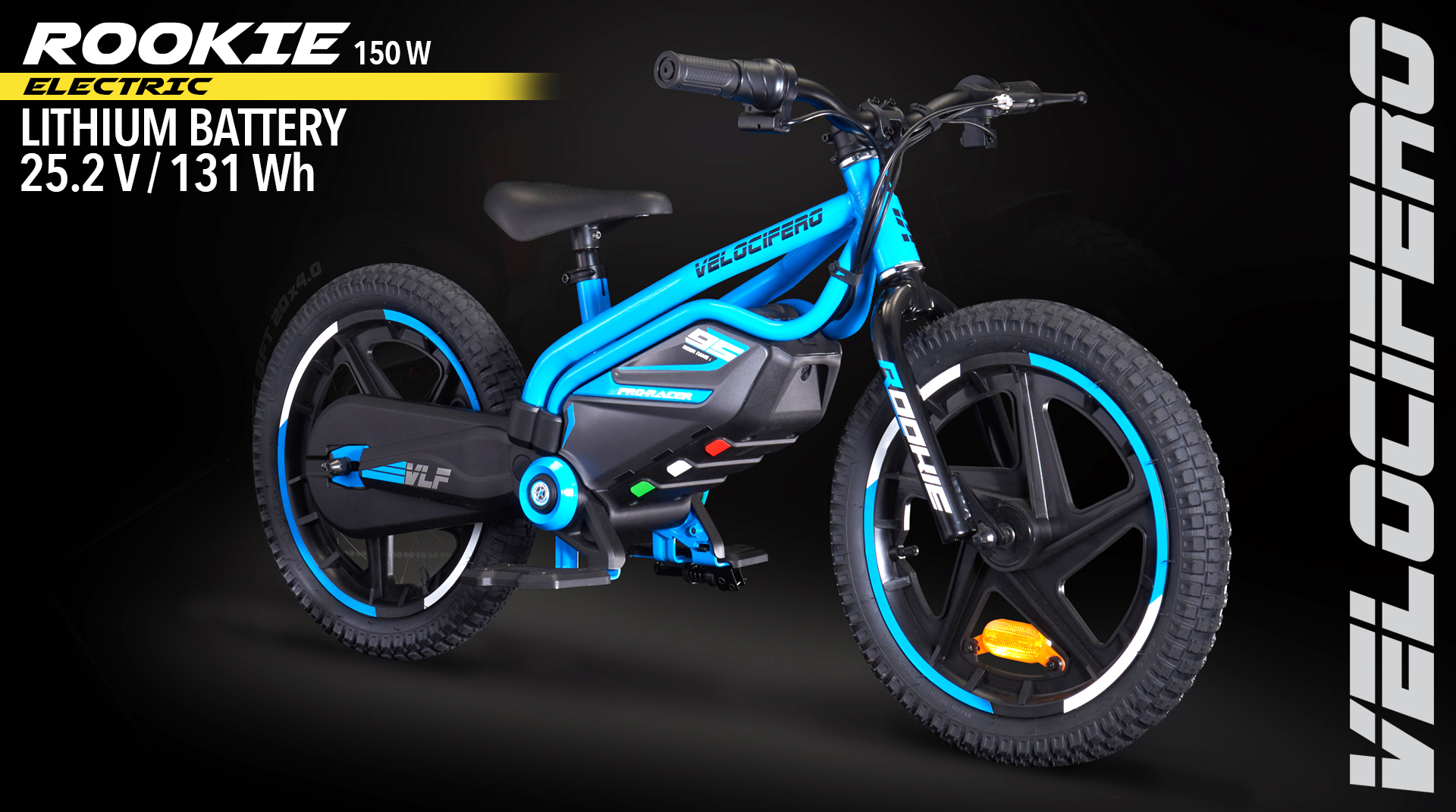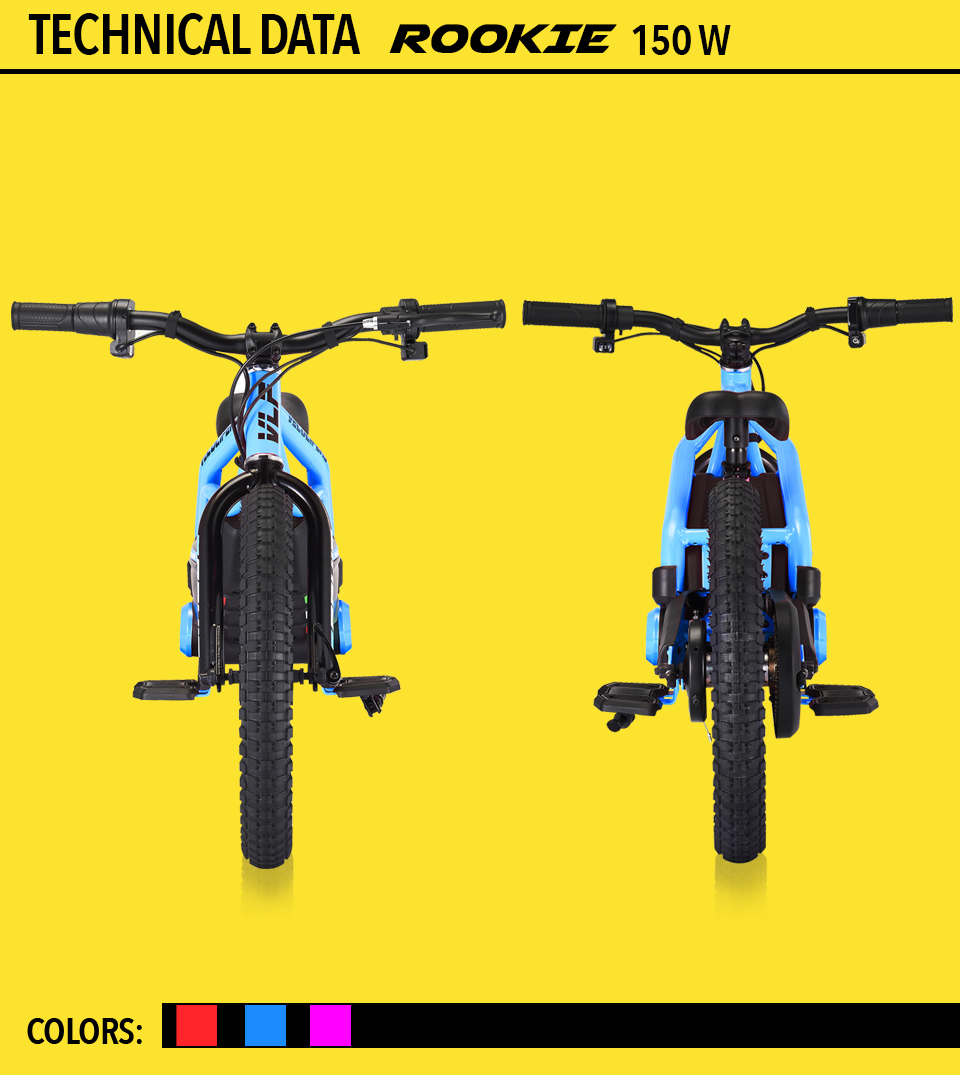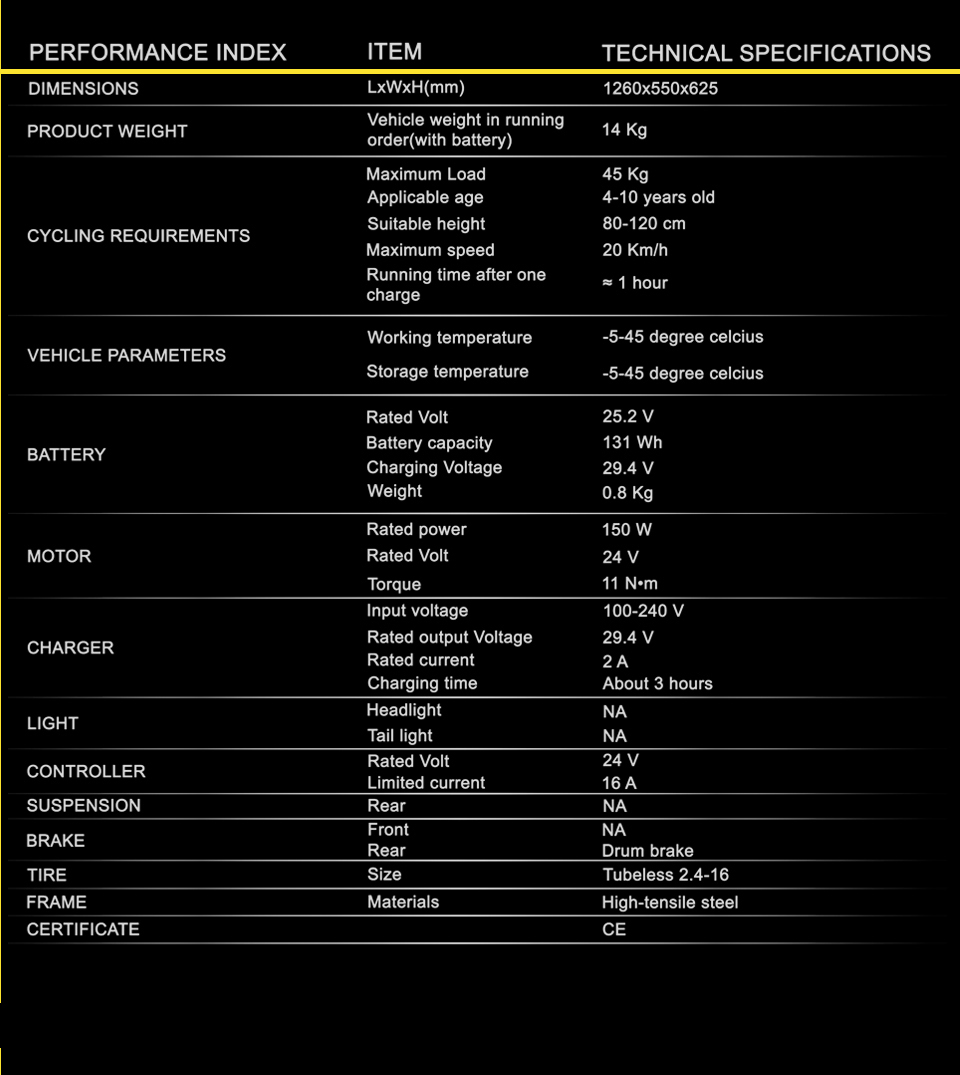 SHIPPING & DELIVERY
On acceptance of orders, We will fully quality check the item being sent to you. Beyond PEV will make every effort to process within the stated time frame. Unfortunately, sometimes unforeseeable events such as severe weather, crisis, and many others may affect this.
We aim to dispatch the majority of orders the same day, our dispatch & delivery timescales are detailed on specific product pages. Please note that couriers can experience delays or backlogs, Beyond PEV cannot be held liable for such shipping delays.
To ensure the security of purchases, Beyond PEV may need to contact customers to validate orders, which may cause delays. 
We offer free domestic shipping (Within U.K) for Orders over £100.
Countries That We Ship To
We ship within the UK & most countries in the EU. Please note that due to Brexit, Orders being shipped to Europe may be subject to customs duties & Tax.
See our full Shipping Policy Here
WARRANTY
All of our Products come with a Full UK Warranty, see our Warranty Section for full details.